WHAT'S NEW
<!*****WHAT'S NEW*******>
Congratulations to Cal Poly STC president Rachel Baumann and Cal Poly STC webmaster Steven Aoki for graduating! Due to their departures, the following will change on this web site:

No more scheduled Cal Poly STC meetings
No more updates to the "jobs" section of this web site
Infrequent updates to this web site in general

You can still contact Rachel or Steve through the members page. <!hr width=90%> <!Pick up a copy of our quarterly chapter newsletter, "Text Appeal," outside of Dr. Novak's office (47-22G) today! Also, we are looking for people to submit technical writing-related articles in the next issue. Contact our newsletter editor><!a href="mailto:slloomis@msn.com"><!Sherry Loomis><!/a><!for details or submissions!>
The Cal Poly chapter of the Society of Technical Communication serves anyone who wishes to pursue a career in technical writing. Our activities include speakers, workshops, and social events. Additionally, national STC mails two free publications to all its members: "Intercom", STC's magazine published ten times annually, and "Technical Communication", STC's quarterly journal.

OUR STC ADVISOR, MATT NOVAK

Office 47-22G
(805) 756-1612
mnovak@polymail.calpoly.edu
http://www.calpoly.edu/~mnovak
OUR MAILBOX ADDRESS

Society for Technical Communication
University Union Room 217, Box 343
Cal Poly State University
San Luis Obispo, CA 93407
Although our STC chapter consists primarily of Cal Poly students, anyone in the vicinity may join. To join as a student member, you must be:
enrolled in an accredited university, college, community college, or technical school
taking at least two courses or their equivalent each term
preparing for a career in technical communication--preferrably through Cal Poly's Technical Writing Certificate Program.
The Technical Writing Certificate: Cal Poly students may earn an extra diploma plus a special transcript notation by enrolling in certain Cal Poly classes. These classes provide technical writing experience that impresses employers and makes both a transcript and resume stand out. To enter the program, visit Technical Communication Advisor Matt Novak at office 47-22G for an application. For more information, peruse the Technical Communication at Cal Poly site.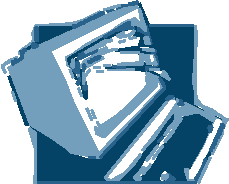 STC Scholarships: Each year, National STC awards $2500 scholarships to 14 of its members. Half of them go to undergraduate students while the other half go to graduate students. National STC announces its scholarships in the Fall (usually October), and the deadline for applications is February 15. National STC notifies scholarship winners in April. Contact Matt Novak for current STC scholarships and how to apply. Page uses html 2.0 and Javscript elements. Best with Netscape 2.0 or higher.
Steven Aoki, Cal Poly GrC student, saoki@iname.com
Last modified on April 2, 1999