! _______________________________________________________ * o . @_______________________________________________________) @* o | | .*_o~_~ | WELCOME TO MY SOURCE CODE!! Feel free to learn all | ( ) O o Oooo | the HTML coding secrets you want--all I ask is that | ( C __\ O__| | you don't plagiarize any of my original ideas. Have | _()_/ )_/ *| | fun, and if you have any questions, e-mail me! | / . *( ). @_/ |______________________________________________________| AOK * .(__) ,-' @_______________________________________________________)>
Welcome to Steven Aoki's Site
I live in south San Jose, California, and work at IBM's Silicon Valley Laboratory as a technical writer. Current professional interests include markup languages, national language support, and online help. Outside of work, I enjoy rating movies, television episodes, and music videos; writing episode synopses; and collecting CD-ROMs.
Background. After graduating Santa Maria High School in 1994, I studied Electronic Publishing & Imaging and technical writing at Cal Poly State University in San Luis Obispo. In 1999, I graduated with a Graphic Communication Bachelor of Science degree and a Technical Writing Certificate. My employment at IBM started on the same year.
My underlying philosophies include:

The Golden Rule. This means that I work to respect everyone's beliefs, cultures, and opinions so long as they extend the same courtesy to others.

<!I sometimes call my highest law, "do unto others as you would have them do unto you," the zeroeth law because it always overrides my other ethics no matter how much they grow. In honor of this principle, I work to respectpeople under the presumption that they would extend me the same courtesy.> <!To Each Their Own. As long as people refrain from forcing their ways of life upon others, I work to respect everyone's beliefs no matter how strongly I disagree with them. Therefore, in an effort to humble my views to seem no better or worse than everyone else's, I like to start my opinions with "I think..." or "In my opinion...". Also, I typically stop myself from lecturing anyone on how to run their life. Rather than treat my conclusions as the way of the world, I prefer to state my points through innuendo, fact, logic, and levity.

Life is but a Stream. My sense of probability dictates that fortunes and misfortunes roughly balance out to 50/50. Consequently, I accept that miracles and tragedies occur whether we like it or not. I recognize that life can be "half-full" or "half-empty" depending on our perceptions of it. So instead of fighting destiny, I struggle to relax, accept the twists in my fate, and appreciate the positives in life.

<!However, it also permits me to reciprocate any disrespect against me; meaning, I reserve the right to react hypocritically, deceptively, or even physically to a person who performs the equivalent act upon me first. In practice, such escalations rarely occur as I actively work to diffuse them before they start. But I emphasize this guideline to avoid any potential misunderstandings. <!a href="ethics_code.html"><!more><!/a>

The On-Demand Digital Future. I predict that all information will digitize and become available on-demand. Online databases will allow people to download any TV episode, news broadcast, movie, speech, article, newspaper, novel, or other into a personal viewer or printer. Multimedia and communication will blast to houses through a single digital line. In the near future, a glorious "non-linear" informational age will accomodate the public's ever shortening attention spans. more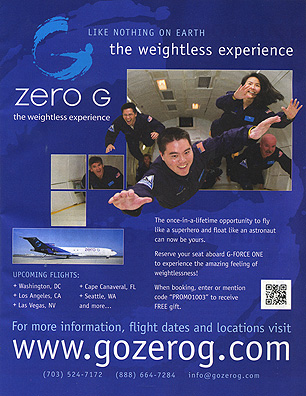 My ranked entertainment favorites:
Music projects:
Every few months, I record a variety of music videos and survey my friends on how they like them. Then, using an Excel spreadsheet, I tabulate which videos that they judged as the the best and worst. The results get posted as an HTML "billboard" chart.


<!The Eclectic Music Contest Out of a number of acquantances, I picked the MIDIs thatbest remind me of them. If you can correctly submit the names of each MIDI, I will e-mail an "Eclectic Music Trophy" ASCII drawing.>
A directory listing of my favorite MIDI files.
Comments and suggestions are welcome. Click on "Feedback" to send me e-mail or on "Home Page" to return to this home page.
Maintained by Steven Aoki, saoki@iname.com
Last modified on May 2023